Go to www.ibewlu180.org and click the link Members ISAWeb menu item fith from the bottom on the menu to the left side of this window.
A new member site window will appear with the follow dialog box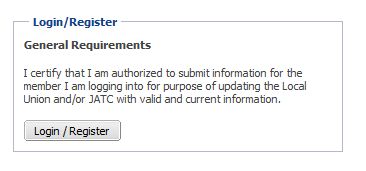 click login
In the new page that opens you will see this dialog box, click the tabs titled registration/login request as soon below.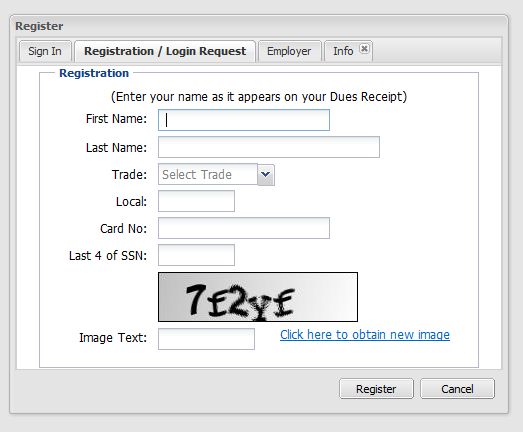 Complete all the information requested, enter the image text and click register.
Your username and password will appear so you can make note of it and click login.
If you receive – not on list please contact the local union – please call so we can work with the vendor to correct it and reply back to you.
For Re-Sign just click on the sign-in menu item. You will see the following at the top of the next page

and at the bottom of the page you will see the re-sign button.

An overview graphic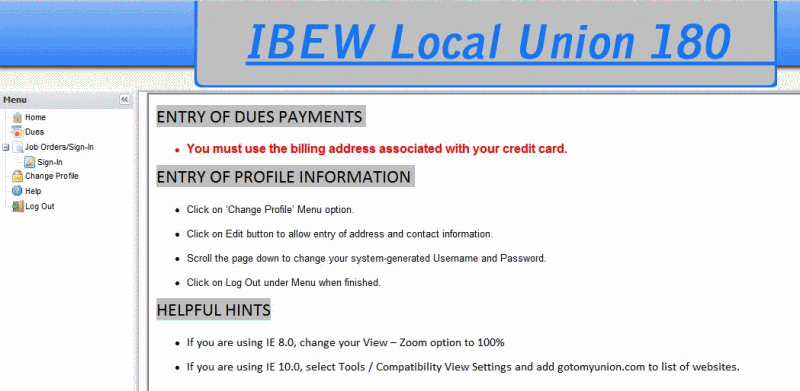 If the graphic does not play, check this out.
Addition details below - click image to enlarge.