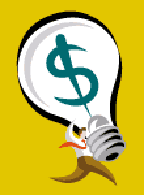 Contact:
Herb Watts
707-251-9180
herbw@ibewlu180.org

IBEW Local Union 180
Small Business Incubator
Mission
The Local 180 Small Business Incubator's mission is to provide assistance to the electrician wishing to become a Local 180 signatory electrical contractor. Furthermore, once becoming a signatory electrical contractor, we offer ongoing support and mentoring, in part by, but not limited to, providing the following:
Facility for studying for the contractor state license test.
Computers with high speed internet access.
Sample computer business software.
Electrici International research materials.
Information for industry contacts: supply houses, legal, bidding and insurance.
Introduction to on-line bid boards and registration for State and Federal projects.
Removing some of the financial impact to becoming a Local 180 signatory electrical contractor by reimbursing some of the costs required to secure a new contractors license.
We focus on specialized training for electrical contracting from the point of finding, bidding and managing electrical work. When it comes to general business and legal concerns it is recommended you consult a California attorney for legal questions and consult an accountant and insurance broker for business questions.